Ballinger Home Health Connection
Get to know us a little better by keeping up with our latest announcements, company news, rants, and updates.
What Is a Caregiver?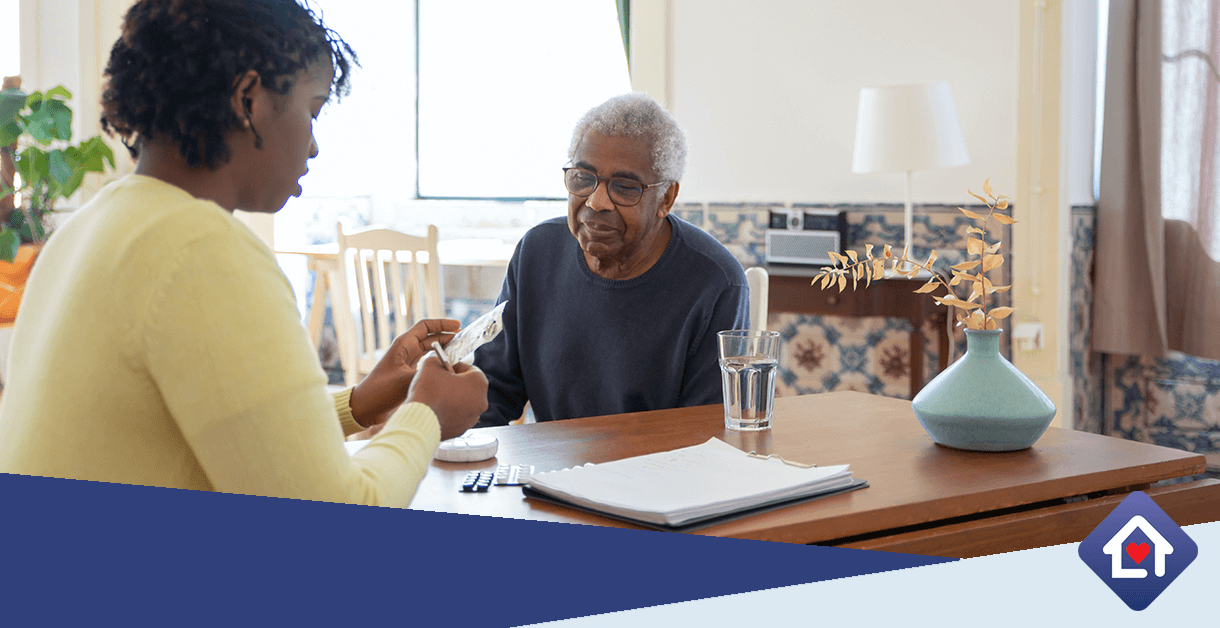 A caregiver takes care of another person as they recover from a health condition or as they cope with the difficulties of aging. Caregivers can be family members of loved ones who need assistance or paid professionals. If you're looking for a paid professional to take care of your loved one, Ballinger Home Health & Hospice is here to help. We have a compassionate team of well-trained registered nurses and caretakers who can provide care for short-term needs and long-term (lifetime) support.
What Do Caregivers Do?
A caregiver or caretaker offers various services to support the person in need. The caregiver may help with bathing and hygiene assistance, meal preparation and feeding, and medications (reminders, preparation, and administration). A caregiver may offer light housekeeping, dementia care, shopping and errands, companionship, incontinence management, and transportation. At Ballinger Home Health & Hospice, we provide the following caregiver services:
•    Monitor your loved one's medical condition
•    Purchase, organize, and administer medications
•    Communicate with your healthcare professional
•    Advocate on behalf of your loved one when dealing with providers and agencies
•    Transporting your loved one to medical appointments
•    Assist your loved one get out of bed or chairs
•    Help with dressing, bathing, and showering
•    Grocery shopping, meal preparation, and feeding
•    Taking care of general housework
Types of Caretakers
Caretakers come in many forms, including those trained to assist with ADL (Activities of Daily Living), agency, animal, home, autism, dementia, disability, and home health. Other types include hospice, independent, medical, overnight, respite, robot, and volunteer caretakers. The term refers to anyone who provides care, paid or voluntary.
At Ballinger Home Health & Hospice, we break down senior care into private-duty, independent, family, and respite caretakers.
A private-duty caregiver is hired and screened through an agency. The agency can send another if the assigned one isn't available for the shift.
Independent caretakers are employed without the need for an agency.
Family caretakers are family members who care for their loved ones.
Respite caretakers provide care to allow the family caregiver to have a break.
At Ballinger Home Health & Hospice, we offer skilled nurses, personal care, and rehabilitative services to support each of these caregiving areas.
Caregiver Qualifications
A family caregiver doesn't have to be qualified or certified. Conversely, paid professionals are trained individuals, and the requirements vary depending on the course. A home health aide course requires up to 120 hours of training. Our caretakers complete several hours of training and must meet our exceptional standards. 
We conduct thorough background checks and complete rigorous interviews to verify that our caregivers have the qualifications and personality to serve seniors. Ballinger Home Health & Hospice emphasizes qualities like patience, empathy, flexibility, and dependability. We also have ongoing training to keep up with the best practices.
Who Needs a Caregiver?
At Ballinger Home Health & Hospice, we care for different individuals, primarily seniors facing challenges with daily living activities. We also care for people recovering from hospitalization, surgical procedures, chronic/terminal illness, cancer, dementia, Alzheimer's disease, and debilitating injuries. Our delight is to give you and your loved one the independence, relief, and peace of mind you deserve. 
Experienced Caregivers You Can Trust
Hiring professional caregivers for 24/7 assistance is more convenient and affordable than moving your loved one into a nursing home. At Ballinger Home Health & Hospice, we provide professional, holistic in-home care focusing on the client's health and well-being. Working with our agency can be a huge relief and makes your family worry less, knowing your loved one is well cared for.